While your home is a sanctuary and hopefully a peaceful place for you to find rest, it's also a substantial investment. For many, a home is the most expensive purchase of a lifetime, but it's also one of the best ways to grow your wealth and build home equity. Homes naturally appreciate in value over time, but some markets can be unpredictable or lethargic when it comes to significant value increases. Thankfully, there are a few things you can do as a homeowner to increase the return on investment of your property.


Keep in mind that while you can't control every factor influencing the value of your home, you can make a few changes that will significantly impact the value beyond normal market appreciation. These tasks might be big home upgrades and major additions to the home, but they can also be small finishing touches to make the space more modern and inviting. To make the process easier, we've put together seven tips for increasing your
Havertown
home's ROI, including big and small upgrades.
What to Know Before Upgrading Your Home
As you consider various upgrades for your home to hopefully increase its ROI, it's worth noting that very few home upgrades will recoup 100 percent of the cost it takes to implement them. That doesn't make them a waste of time or money, especially when you consider how many more potential buyers you can get in the door thanks to the upgrades. While an upgrade might not necessarily generate a positive return on your investment, it does help you by reversing negative buying incentives as buyers view your home.


A negative buying incentive is anything that might turn someone off from purchasing your home. This can be something within your control—such as a broken appliance or unsightly yard—or it could be out of your control—such as the location or noisy neighbors.


Reversing as many negative buying incentives as you can that are within your control helps increase your home's ROI, and improves the chances of finding a happy buyer. Paying for repairs now removes the need for a new owner to fix it later, making your home more attractive and boosting its appraisal.


So while not every home upgrade will result in a 100 percent return, they will make your home more appealing to buyers and escalate the chances of you getting attractive offers. Consult with a
trustworthy agent
to see what upgrades are worth your time.
Big Upgrades for Increasing Your Havertown Home's ROI
1. Room Remodeling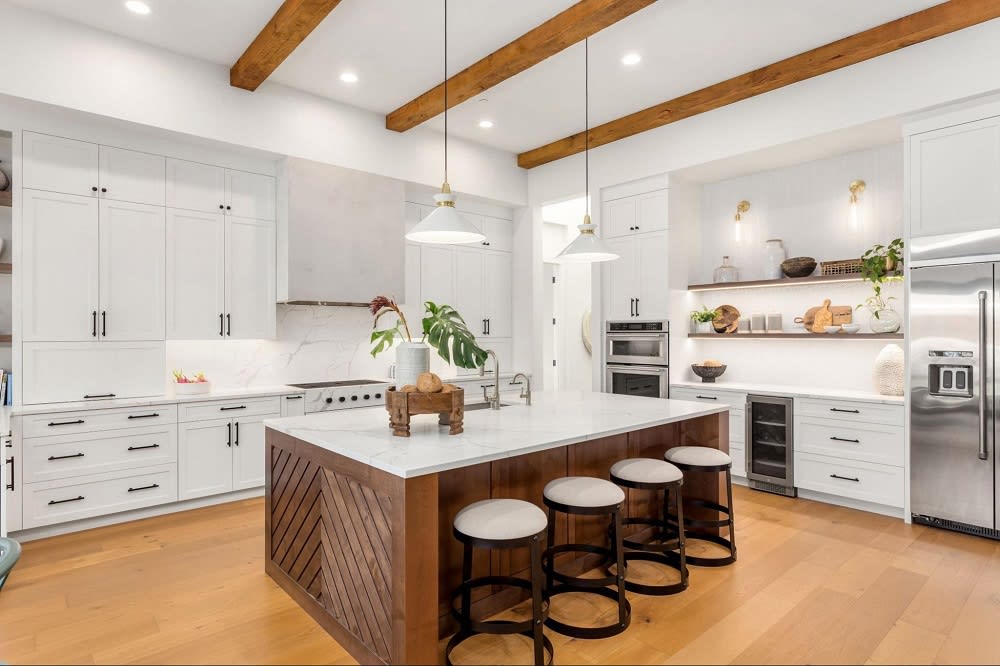 Thoughtful room remodels can go a long way in increasing your home's ROI, but they can also be overwhelming projects. This doesn't mean you should tackle any and every room with massive upgrades, but a kitchen or bathroom remodel in particular are great ways to increase your
home's value
.
Kitchen remodels tend to recoup upwards of 98 percent of their investment, while bathroom remodels can recoup 102 percent. To ensure you get the most out of your remodel project, make sure your color, material, and style choices line up with current trends.


If there are other rooms in your house that are severely outdated, wearing down, or unsightly, it can be beneficial to update them. Often, a fresh coat of paint is enough unless there are severe issues. You want to fix anything that's broken or worn down, but you should focus your remodeling budget on the kitchen and bathrooms for the highest ROI.

2. Professional Staging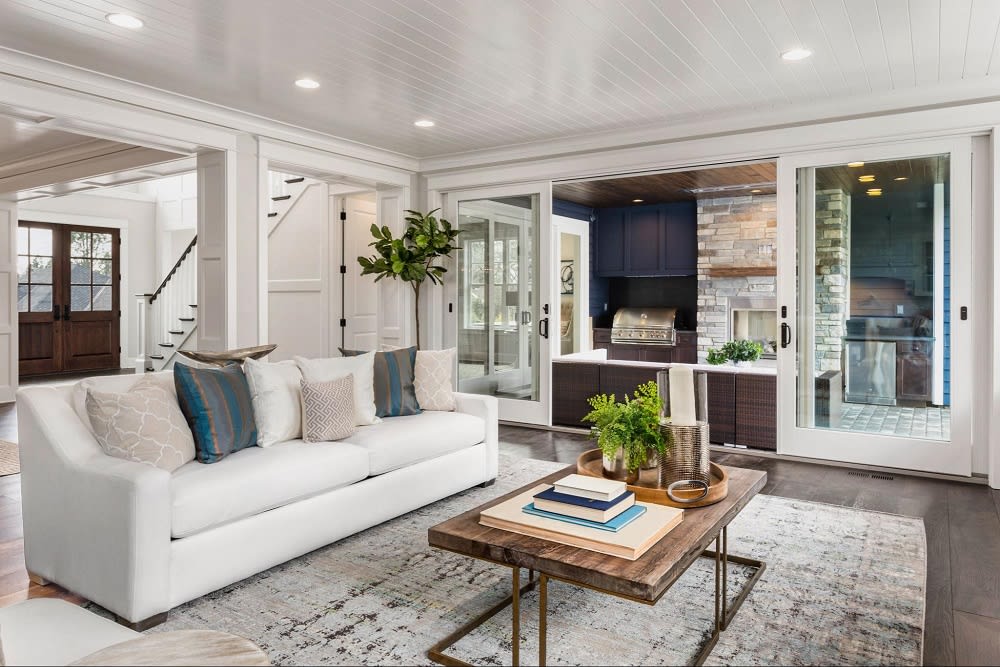 If you're supremely confident in your staging abilities, you don't necessarily need to hire a professional to help. That being said, it can be a great investment. Professional home stagers add appeal to every room in your home thanks to their experience and knowledge of what a buyer is looking for. They can make thoughtful touches and strategic additions, improving offers and enhancing any potential buyer's viewing experience.

3. Add to Your Square Footage
The more livable square footage your home provides, the more value it has and the more money you can make from a sale. Add to your home's square footage by finishing the basement, or by creating an additional bedroom, bathroom, or living area. This doesn't mean you need to construct a whole addition to your home, but it might take some creativity.


Look around your home and see where you could remove a wall to increase the living space. Check if you have any closets large enough to remodel into a new bathroom. Do you have space in the backyard for a deck or a patio? Do you already have a covered porch that you could transform into a sunroom? Let your imagination roam for a bit and see what ideas you find for increasing the square footage of your home.
Small Upgrades for Increasing Your Havertown Home's ROI
1. Update Your Finishes
The finishing touches on a home are often an afterthought, but they can make a huge difference in the overall appearance and appeal of a home. Switching the standard brass doorknobs out with something nicer and more modern can make rooms appear updated. Changing out yellow light bulbs for LEDs adds brightness and makes a space seem more open. Updating faucets, cabinet knobs, outdated light fixtures, and anything else that's out of fashion or unattractive are all easy updates that come at a reasonable cost, and they help increase your home's ROI.

2. Focus on Energy Efficiency
If you can make your home as energy-efficient as possible, you can save money every month on utility bills. This is extremely attractive to new buyers since your home is not only helping the environment, but a buyer knows their energy bills will be more cost-effective.


Some eco-conscious updates you can make include installing a smart thermostat to help reduce your HVAC wasted use. Replacing old, outdated appliances with new, efficient ones is another great upgrade. Integrating double-pane windows, adding insulation to your attic, and sealing any exterior doors to prevent air leakage are all great ways to increase your home's energy efficiency. If you're not sure where to start, you can always schedule an energy audit with your local utility company for general tips or advice on your specific home.

3. Make Smart Upgrades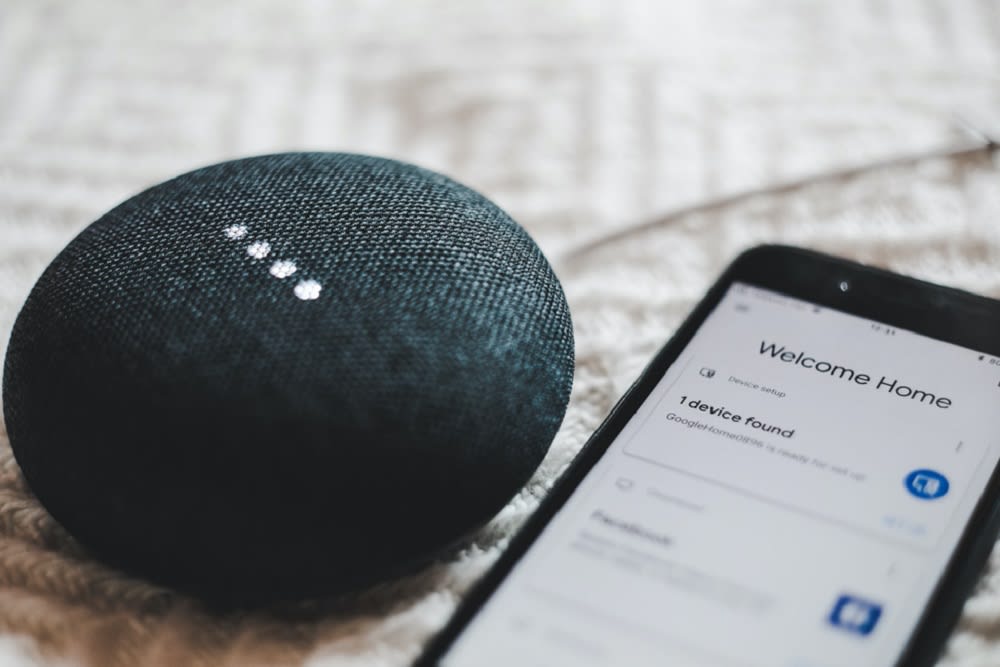 As modern smart home technology improves, it's becoming increasingly popular and desired by home buyers. Most people hoping to purchase a home want some type of smart technology included, specifically things that will increase their safety and convenience.
Smart thermostats, smoke detectors, doorbells, locks, security cameras, lighting, and even shading are all great ways to grab a buyer's attention. Many of these devices are affordable and can be installed on your own without the help of a technician.

4. Invest in Your Curb Appeal
The way your home looks from the street directly affects its value. This is the first impression you make on potential buyers, so it's a good idea to make that impression as amazing as possible. If things are looking worn down, overgrown, or if there are visible signs of decay, then these are the adjectives that stick in your potential buyer's minds as they walk through the showing. However, if the house looks amazing, inviting, and updated, then you've got them excited and already set the showing up for success.


There are a lot of things you can do to add to your home's curb appeal without breaking the bank. Maintaining the existing landscaping is a good start. Neatening up the flower beds, mowing the lawn, and trimming the hedges all make a big difference. If you'd like and if the season allows, you can plant flowers to make it even more welcoming.


Giving the front door and the shutters a fresh coat of paint is another great way to improve curb appeal. If your home hasn't been painted or pressure washed in a while, it's time to do that now. Clean up the porch, wash the windows, and consider updating the garage door. One of the most cost-efficient projects for increasing your home's ROI is a garage door update, either with a new door or a new coat of paint. If you have the budget for it, you can consider replacing the siding with a stone veneer. This can recoup up to 92 percent of the installation cost.
How to Know if an Upgrade is Worthwhile
When it comes to increasing your Havertown home's ROI, any upgrade presents a certain amount of risk. There's no way to predict with 100 percent certainty how much your home will increase in value when you upgrade your space. Determining whether an upgrade is worthwhile depends a lot on your timeline for the home sale, the specific upgrade you have in mind, and how comfortable you are with taking risks.


If you ever feel stuck about where to invest, how much to spend, and if an update you have in mind will recoup any value, feel free to reach out to us at
Wagner Real Estate
. We can give you expert advice on what upgrades will help you recoup the most money. Our luxury real estate agents would be happy to partner with you as you get ready to sell your Havertown real estate or if you're looking for houses for sale in Havertown, PA.