Havertown, Pennsylvania may be a small town, but it's big on flavor. This picturesque community has an abundance of fantastic eateries to savor. From quaint cafes to hip gastropubs, here's your complete guide to the
Havertown
restaurant scene.
Kettle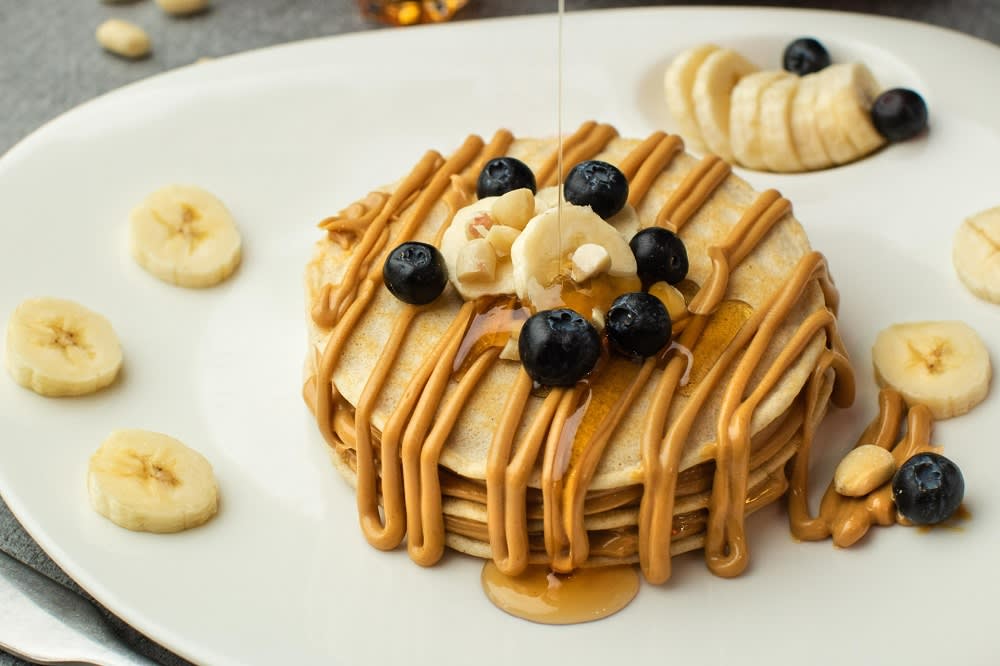 A family-owned and -operated eatery,
Kettle
is known for cooking up delicious breakfast and lunch items. This neighborhood cafe uses local ingredients to craft classic recipes with an innovative twist. Kettle's American continental brunch is made-to-order, which means your plate will be fresh every day.

Breakfast favorites include stacked buttermilk pancakes, fluffy brioche french toast, a colorful veggie scramble, and a loaded breakfast burrito. For something extra decadent, try the french toast stuffed with whipped peanut butter and garnished with caramelized bananas and crispy bacon. Order a rich yet smooth La Colombe coffee for the perfect breakfast pairing.

The restaurant's lunch features a range of salads, soups, and sandwiches to enjoy. Their Grilled Cesar and Chopped Cobb are great choices, and the seasonal chili is a must. The Braised Beef is extremely flavorful with its caramelized onions and horseradish mayonnaise on a brioche bun, while the Chicken Salad Sandwich is refreshing topped with lettuce, tomato, and red onion on multigrain bread.

Regardless of whether you're craving a custom omelet or handmade sandwich, Kettle is sure to satisfy your tastebuds.
Tuscany Cafe
Another wonderful brunch spot in Havertown is
Tuscany Cafe
. Serving breakfast and lunch, this eatery has a variety of scrumptious sweet and savory dishes. This local cafe also has a friendly and welcoming staff that makes customers feel right at home.

For breakfast, try the BLT & Avocado sandwich, Bagel & Lox, or Fruit and Granola Parfait. The Tuscany Plate is an appetizing assortment of meats, cheeses, and veggies. For something sweeter, there's the Tuscany Crepes that are filled with either strawberries and Nutella or caramelized bananas.

Lunch items feature various salads along with paninis, sandwiches, and wraps. The Caprese and Greek salads are all delightful and are served with a warm garlic roll. The Smoked Salmon Panini is a standout topped with hummus, capers, and a spring mix on pumpernickel bread. The Chicken Quesadilla is a zesty dish of grilled chicken, Monterey jack cheese, peppers, and onions.

Tuscany Cafe has some tasty homemade desserts as well. There's biscotti, cannoli, and chocolate chip banana bread. The restaurant has a fine selection of cakes, including tiramisu, red velvet, carrot, lemon, and chocolate.
Crust
Havertown is known for its mouthwatering pizza and
Crust
is among the best. The restaurant makes rectangular Detroit-style pizza, which has a thick crust that is crispy yet chewy. Crust's pizzas are first topped with Wisconsin brick cheese, layered with toppings, and then drizzled with tomato sauce last. However, this pizzeria handmakes thin, circular Neapolitan-style pies as well.

Detroit pizzas include the classic pepperoni, Korean barbecue chicken, inventive burrata and pesto, and spicy buffalo chicken with blue cheese. For Neapolitan pies, there's the traditional tomato sauce, piquant fennel sausage, light white sauce, and fresh arugula and prosciutto.

Crust also makes delicious wings and salads to go with their pizza. You can get anywhere from five to 20 wings, and the salad choices are Greek, Cesar, and a berry, nut, and goat cheese mix. If you have a sweet tooth, save room for the incredible fried Nutella dough balls.
Burrata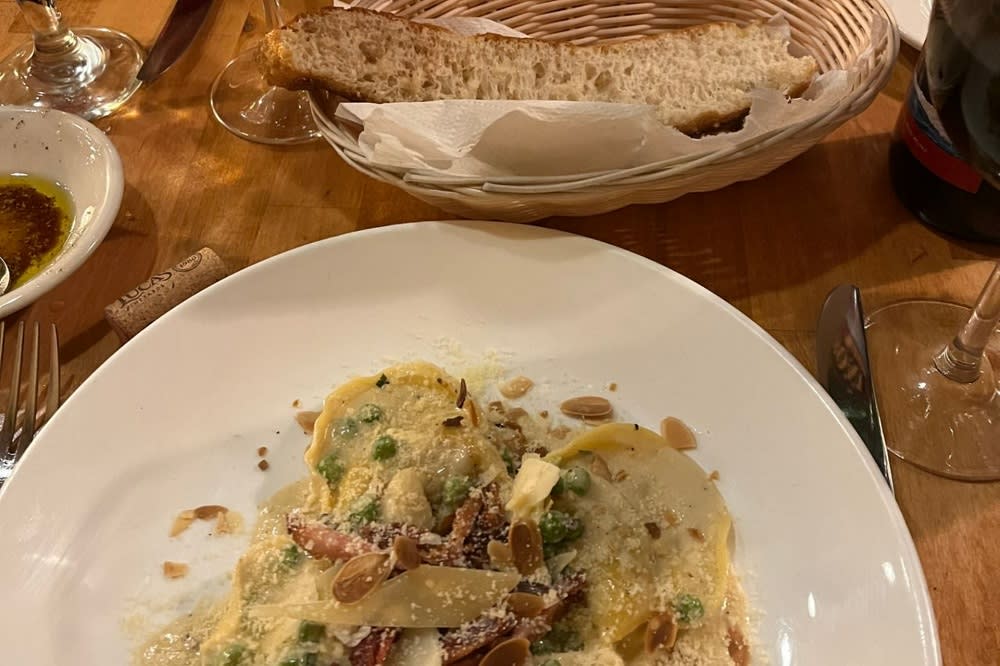 For homemade pasta as well as exquisite meat and seafood dishes, check out
Burrata
. This quaint Italian restaurant is a favorite among Havertown locals for its authentic cuisine and chic atmosphere.

Stellar appetizers include the garlic mussels in tomato sauce and of course, the burrata with peppers, prosciutto, and a balsamic fig glaze. Some excellent made-from-scratch pasta platters are the potato gnocchi with creamy truffle oil, wild boar pappardelle, arugula pesto orecchiette, and lobster ravioli with rose sauce.

For meat entrees, try the pork chop with polenta and broccoli in a lemon butter sauce or the lamb chops topped with basil pesto, served alongside potatoes and spinach. Their outstanding seafood entrees feature scallops atop saffron risotto and the branzino in a lemon vinaigrette with potatoes and asparagus.

Burrata is a classy restaurant that knows how to craft traditional Italian cuisine and present it with flair.
Brick & Brew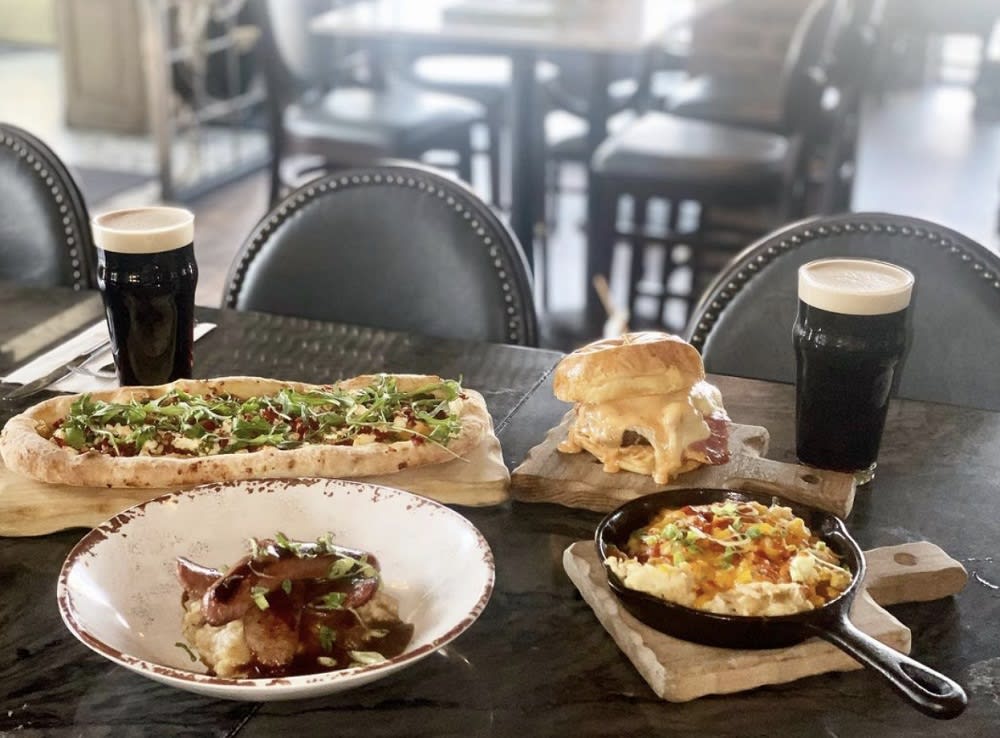 Image courtesy of Brick & Brew Havertown
A refined gastropub,
Brick & Brew
is a Havertown hot spot. With drinks that are as carefully crafted as their menu items, it's no wonder the restaurant is such a beloved locale. Plus, Brick & Brew's vibe is hip with its modern, yet historical decor. The eatery also touts a grand mezzanine that overlooks the bottom floor and seasonal outdoor seating. They'll also be opening a sleek rooftop lounge soon.

Dishes at Brick & Brew are crafted with locally sourced ingredients for the utmost quality. The chefs also design creative weekly specials that are award-winning. To start, sample the elaborate charcuterie board, blackened mahi-mahi lettuce wraps, or pulled pork stuffed pineapple. For something a little more filling, there's the ribeye and brisket grilled cheese, fried chicken sandwich, and buffalo chicken mac and cheese. The restaurant also makes tasty salads and pizzas.

And who could forget dessert? The caramel beignets, cinnamon apple bread pudding, and skillet chocolate chip cookie are all heavenly.

Brick & Brew's alcoholic beverage selection is top-notch, too. Craft beers, fine wines, specialty cocktails—this brewpub has it all. Order a brew on tap or a white, red, rosé, or sparkling wine. Or, sample an old fashioned, margarita, whiskey sour, or Manhattan to have with your meal.

Brick & Brew's terrific culinary offerings and overall community vibe have made the gastropub a Havertown staple.
Town Tap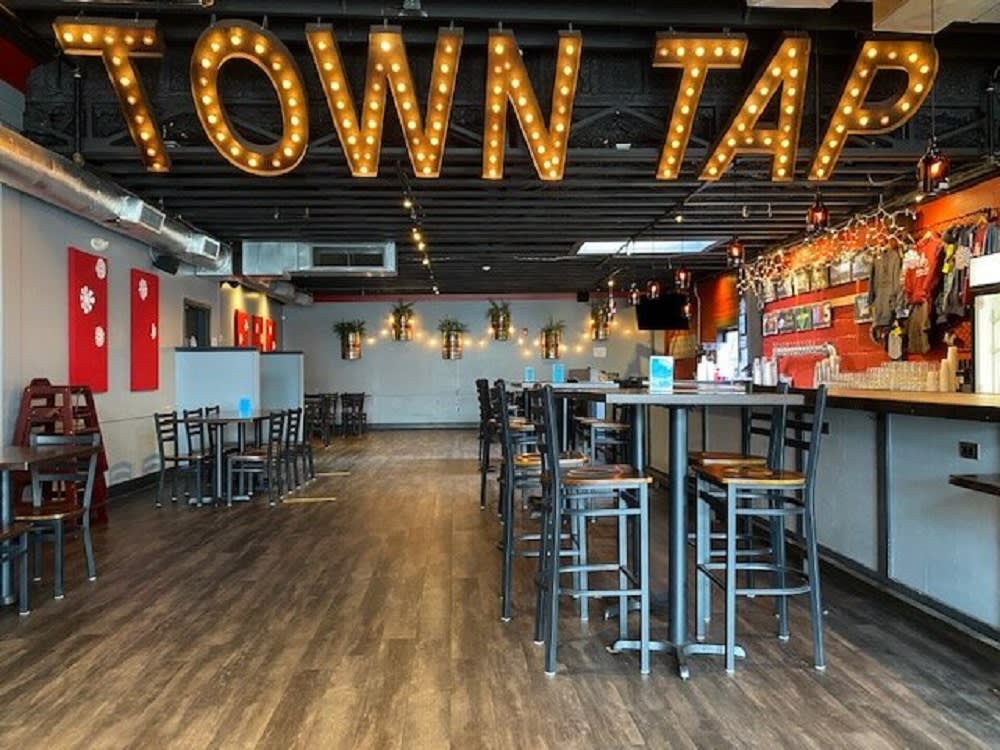 For Philly-style eats paired with craft beers, visit the lively
Town Tap
. Part of the Conshohocken Brewing Company, this brewpub has enticing food options and an array of beers on tap. The atmosphere at Town Tap is rustic yet vibrant, featuring a large outdoor patio and an industrial inside space.

Small bites include items like beer batter cheese curds, charred Brussels sprouts, and fried pickle spears. If you prefer a lighter meal, there's an assortment of healthy salads and grain bowls. Both the hot Buffalo Crispy Chicken salad and the earthy Beet Grain Bowl are must-tries at Town Tap.

For finger-licking good entrees, there are many burgers, sandwiches, and wraps to choose from. The OG Prof Burger is a char-grilled patty topped with bacon, smoked cheese, Cajun-fried onions, and a roasted tomato chipotle aioli. The Philly cheesesteak and Nashville hot chicken sandwich are fan favorites too. You can't go wrong with any of their gyros either, which have sliced meat, fresh veggies, and Tzatziki sauce all wrapped in a softly grilled pita.

Save room for their divine Chocolate Mousse Cake too, which is rich yet fluffy and garnished with whipped cream and chocolate shavings.

Whether you prefer ales or lagers, Town Tap has a beer for everyone. Their core selection of brews includes a West-Coast IPA, Session India Pale Ale, Hazy India Pale Ale, Blueberry Berliner Weisse, an Extra Special Bitter, and an Unfiltered Pilsner. The gastropub has a rotating list of seasonal beers as well. In the spring and summer seasons, there are many refreshing and fruity brews, while the fall and winter features are spiced and full-bodied. Apart from beers, Town Tap offers cocktails, hard ciders and seltzers, and red and white wines by the glass.
Havertown real estate
Looking for elegant houses for sale in Havertown, PA? Get in touch with real estate agent
Tyler Wagner
. Part of a four-generation family real estate business, Tyler Wagner offers clients premier professional services and comprehensive industry expertise. Whether you're interested in buying or selling in lovely Havertown, you can trust Wager Real Estate to help you meet your goals.